Services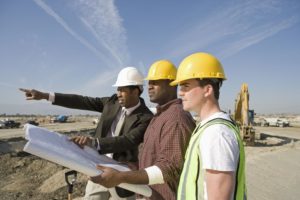 COMPETITIVE BID:
Schwarz Construction LLC can develop a firm price based on the plans and specifications provided by Engineering and Architectural firms.
DESIGN / BUILD:
Schwarz Construction has completed multiple Design and Build projects. Schwarz Construction coordinates with Architectural, Civil, Mechanical, Electrical, and Structural Engineering services for a complete design. Once Design plans and Specifications are completed, Schwarz Construction can provide a fixed, firm price for construction. This Design/Build construction process by Schwarz Construction allows the owner to fast-track projects while closely controlling costs.
CONSTRUCTION MANAGEMENT:
Schwarz Construction can provide the following services as a construction manager.
Project Estimating
Provide Accounting including Receivables and Payables
Project Management
Project Costing
Project Safety Plan and Coordination
Project Scheduling
These services are provided for a set fee or percent of the construction cost. Contracts may have a "not to exceed" or "fee at risk clause".
NEGOTIATION for CONSTRUCTION:
Schwarz Construction will provide the owner with complete project cost breakdown following CSI format. Through negotiation and value engineering, we can reach a fixed contract price that will be acceptable to the owner.
Schwarz Construction is comprised of team members with experience and expertise in Private, Federal and State Government contracting.