About the Company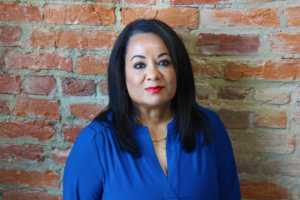 Karen Schwarz is an accomplished businesswoman with expertise in both start-up companies as well turning around failing businesses. As owner of multiple businesses, she knows what it takes to keep a business running efficiently and providing service that exceeds expectations. Her experience with Schwarz Construction began in 1998 and she assisted in the company growth until she acquired ownership in 2004. Her leadership and involvement have developed a high standard of service focusing on quality, craftsmanship, safety, and deadlines.
Karen is passionate about her business endeavors and it shows in the work that Schwarz Construction is able to provide. The business relationships she has developed resulted in Schwarz Construction becoming a preferred vendor and sub-contractor of choice for many partners. This also means strong partnerships with the top product vendors in the business, which means superior quality products for clients. She stays involved in all aspects of Schwarz Construction from sales to project management, ensuring that the company is performing to her high standards in every way.
Karen is a graduate of the SBA 8(a) Program. She has achieved a National Women's Business Enterprise certification through the Women's Business Enterprise National Council. She has also met all requirements as a bona fide Minority Business Enterprise for the following codes: roofing contractors, siding contractors, finish carpentry contractors, and masonry contractors. These certifications enable Schwarz Construction, as a small business, to be able to compete with large established corporations and showcase their first-class work.
Schwarz Construction is proud to be certified as:
Economically Disadvantaged Women Owned Small Business (EDWOSB)
US SBA's Business Development Program participant
Certifications include:
SBE Ohio
EDWOSB
MWBE Kentucky
MWBE Ohio
DBE Ohio